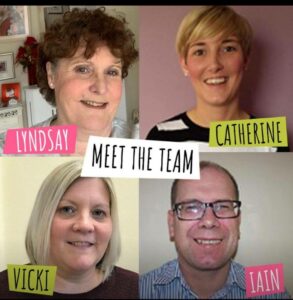 Lyndsay Clark from the Feeding Fifers team tell us what they have learnt from putting cooking skills work online:
Feeding Fifers now has their very own Face Book page! The Facebook page went live on the 25th November 2020 and now has nearly 300 followers. It has been a steep learning curve for two of the Feeding Fifers team as up until the beginning of November they didn't even have their own Facebook page! So they had to learn the ins and outs of Facebook, how do you post information, how do you upload pictures videos etc. Posting information initially was daunting for them but practice is making them more confident!
Once we had established our own page, key decisions had to be made, what was our aim, what we are trying to achieve, who should we target, how many posts should we do per week….
The benefit of having our own page makes it easier to post our own posts without relying on others, and we can react quickly to other social media posts.
Since we launched our own page we ran a series of recipes over the Christmas period, these recipes were based on original Cook Well Live Well recipes but were adapted for Facebook. At the start of the New Year we made Feeding Fifers Food Pledges – each of the Feeding Fifers has made a pledge to change something in their diets – eating more sustainable protein, drinking more (water obviously!), reducing food waste and cutting down on portions. Over the coming weeks we will post hints and tips on what we are doing and the hope is that our followers will make pledges of their own. We have discovered and use Canva to help us with the design of our posts.
Monitoring the posts provides interesting information; some posts are more successful in reaching people than others, one recipe posted just after Christmas reached nearly 4000 people whereas others are only reaching 70+ people. Ideally we would like to get comments: we do get some but we need to try and work out how to get more of these as this could give us key information that what we are posting is of use to groups, people and is of value.
Until life can get back to some form of normality, Feeding Fifers will continue its great work posting and sharing information across the Kingdom and beyond!
You can get in contact with Feeding Fifers on the Facebook page here.