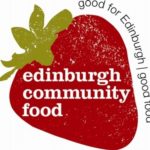 Edinburgh Community Food's Chris Mantle was a member of CFHS Cooking Skills Evaluation Study Group. This case study describes now that group and networking with others shifted his thinking in how he and his colleagues run cooking skills courses.
Background
The study group
CFHS Cooking Skills Evaluation Study involved eight organisations running community cooking skills courses: Dundee Healthy Living Initiative, Edinburgh Community Food, Fife Health and Social Care Partnership, Healthy Valleys, Lanarkshire Community Food and Health Partnership, NHS Grampian, NHS Greater Glasgow and Clyde and NHS Forth Valley.
The group met several times over two years to plan their evaluation project. They discussed what difference they believe their cooking courses make, and agreed what outcomes they would evaluate over the next year.
Edinburgh Community Food cooking skills courses
Here's how Chris and his ECF colleagues set up cooking skills courses:
Some courses are advertised openly, however, many people are either encouraged to attend by referral agencies or courses are run for a specific group or organisation (such as parents and children using a local school or Early Years Centre or an older people's housing complex).
Up to eight people may be recruited for each course, although like any other type of course, a smaller core group of people will actually regularly attend
Each course varies between 6 and 12 sessions depending on what funding is available.
A volunteer will usually support Chris or his ECF colleagues during each session.
Chris usually begins each course with an outline plan of what recipes he will teach, but is open to personally relevant (and healthy!) ideas people might have and will tailor recipes accordingly. In each session individuals might follow different recipes from each other. Chris likes to encourage people to not only try each others' dishes but to be fairly adventurous with their cooking and tasting, such as by encouraging people to try new foods, spicy foods or oily fish more often than they might do usually.
Most courses include some interactive nutrition information activities (such as looking at food labels or sugar levels in discretionary foods), and people will eat or taste together some of the food they have made and will usually take some of the cooked food home with them at the end of the session. People are also given the recipes and any left over ingredients to take home with them so they can make the recipe again at home. Sometimes, people will be given one of ECF's "take & make" meal kits to take home. Giving people recipes, ingredients or meal kits all helps to reinforce learning and promote the recipes.
What has changed and why?
Chris has not radically changed how he runs cooking groups since being part of the study group, but he is more aware of the benefits of reflecting and tailoring to individual needs. Being part of the study group also served to validate many of the tactics and strategies ECF already used as these mapped closely to the theories about how to inspire people to make changes to their health behaviour   discussed and measured by the study group. Some of the slight enhancements to the courses ECF have made match the findings from the CFHS evaluation. However, others have been developed from ongoing reflection.
Adapting, enhancing and having an impact
A key finding from the CFHS evaluation showed that getting a range of different types of positive reactions from people attending the course mattered: it enhanced what difference the course made to them and inspired them to make changes to how they shopped, cooked or ate.  CFHS used a framework of ten types of reactions (or ways in which a course can resonate with people) to measure these. Here's what activities Chris does to try and get at least three of these types of positive reactions from people:
This course is relevant to me and fits with how I like to do things – making it really clear to people from the beginning that 'this course is for you' and asking them 'what do you need?' and 'what do you want to do?' so people feel involved and to make sure the course is actually relevant to them. Chris will then target and tailor the course to suit the group's and individual's needs as much as possible.
Feeling proud – where possible Chris offers people the option to complete a food hygiene or other formal certificated course. This not only helps people feel like they have achieved something, but can help towards their own personal goals.  Chris and his colleagues may also create informal course completion certificates to give out. People attending the course are also acknowledged for what they have made or contributed to the session. Chis has observed that in men's groups in particular a real sense of pride, of "I made this" is hugely important for people's self-esteem and for ongoing motivation.
My friends or family are doing this too –  As well as encouraging everyone to try each other's foods during the course, Chris uses social norming to encourage people to try new ingredients, e.g.: if he can encourage one person to try something a bit unusual, it can help persuade other people on the course to try it too – this works particularly between children. Chris also asks parents to make sure they encourage their partners to be positive about new food or recipes in front of children back at home. When Chris tried this out with three people attending a parents' course, two of them came back and said this had a made a difference – their children tried new foods whereas usually they would be reluctant to do so (unfortunately, this didn't always ensure the partners tried the food too).
All ten types of reactions that CFHS measured as part of the study can be found in the first few pages of the CFHS Chopping and Changing report
Other changes Chris has made
Chris runs fewer mixed groups – instead he will provide courses that are targeted and shaped to the needs of specific groups, such as older men, people with learning disabilities or parents with young children. Chris found that although mixed groups may run smoothly and be beneficial for some, others may prefer a course shaped more to their needs (e.g.: people with a range of learning disabilities). Some people may be motivated to attend for social reasons and may prefer to mix more with their own peer group (e.g.: young mums). Targeting groups more has helped prevent people dropping out of courses and in at least two cases has led to the participants setting up their own ongoing cooking and in one case – a coffee morning group after the cooking course finished.
Getting children more involved in cooking activities – previously children attending parents and kids courses had been given separate tasks from the parents. Now (depending on their age) Chris encourages the children to get involved with the cooking alongside their parents. Some parents have reported afterwards that their children are more helpful at home, both with food preparation and tidying up afterwards. Learning disability support staff have also reported similar results when support staff and people with learning disabilities have worked together on a recipe on a course.
Future plans
Evaluation and reflection – measuring impact and continuing to improve
Where possible, Chris and volunteers will spend a little time after each course session reflecting on what was achieved and how each individual got on. They have developed two reflection sheets which are used to:
Remind them what they need to ask each individual during the session (such as 'did you make the recipe again' and 'did the food get eaten?')
Guide their observation during each session
Reflect on the course and map individuals' food journeys and achievements
Here are two of the (one page) reflections sheets used by ECF (please use and adapt as you wish and acknowledge ECF if you use it as it is):
Keeping evaluation proportionate
Chris and his colleagues have invested in shaping and improving their cooking skills courses through more thorough evaluation and reflection. However, as their courses may be funded by agencies with an interest in different outcomes or may require only limited reporting, they adapt their evaluation activities to suit this. Chris has found that it is not necessary to thoroughly evaluate every single course as they now have a bank of evidence on what their courses already achieve. However, they come back to these methods as needed, such as when working with a new group or when funders require this.