How does food and food work contribute to criminal justice programmes? Apex Stranraer show us how they involve their service users in community food activities, working with Fareshare and a local farm to source food.
Background and context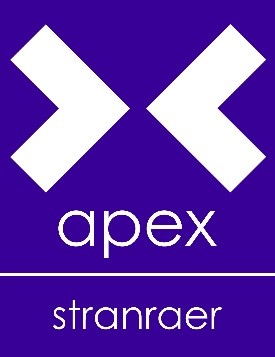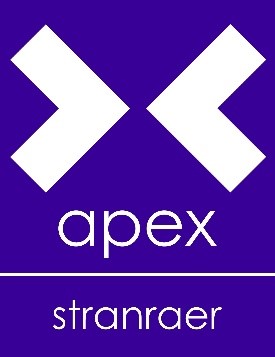 Apex Scotland is a third sector organisation which has offices across Scotland and a social enterprise All Cleaned up (Scotland) Ltd. It engages with people of all ages and backgrounds who are the most disadvantaged and disengaged from society, and who are at risk of (re)offending. Apex works in a way which promotes desistance (i.e. cessation of offending or anti-social behaviour), it enables service-users to re-engage and work towards a positive future. Their vision is to support people to aim higher, behave differently and change their future.
This case study is based on Apex's work in Stranraer, Dumfries and Galloway. Apex Stranraer works with people with a criminal record, or at risk of offending, people coming out of prison, on placements from justice services, women at risk of breaching unpaid work orders and those with barriers preventing them moving on with their lives.
Apex tailor their approach to each individual, respecting their different thoughts, desires and challenges.  They work to effect positive change to ensure that each individual can fulfil their potential – even if they can't yet see it in themselves. To help them do this Apex use a person centred tool, A Positive Future, which they devised themselves.  The tool includes a range of elements focused on: health and wellbeing; skills, development and career; plus relationships and support.  This enables Apex to ensure they are giving service users the correct support for what each individual needs at any given moment in their journey. It also allows service-users to clearly monitor their own progress in a visual way.
This person centred approach is reflected in the core services they run:
Moving on – a personal development mentoring service for those with a history of offending or at risk of offending.  Each person has a Mentor to help individuals to address issues such as offending behaviour, employability, literacy & numeracy, communication, and inter-personal skills as well as offering a more specialist learning in areas such as the Rehabilitation of Offenders Act 1974 and disclosure of offences.   The mentor aims to help the individual move closer to sustaining employment, training or education.  Referrals are mainly made from Criminal Justice though people can access this via other agencies or by self-referral.
SHINE – the national public social partnership for reducing re-offending in women offenders. SHINE provides mentoring services with a range of agencies including Sacro, Circle and Turning Point Scotland.  The mentoring service is for a minimum of 6 months in the community.  Women in prison can also be supported for up to 6 weeks pre-release.   Apex mentor women through difficult periods of transition, to promote stability and to integrate them into communities. Apex helps individuals to identify main issues and priorities to help develop strong relationships and experience progress. The women supported may be serving a sentence of less than 4 years not subject to statutory supervision, on remand or at a high risk of breaching their Community Payback Order (CPO).  It is a voluntary service that can be accessed via Prison Base mentor or, Criminal Justice Social Worker.
Steps – a personal development mentoring service for those experiencing multiple barriers to employment or who are long term unemployed.  These barriers can include: having criminal convictions, mental health issues or substance related conditions; being a looked after young person, a migrant or an armed forces veteran; living in a jobless household or employment deprived area, though this list is not exhaustive.  There are no restrictions on who may refer to this service, including self-referral, however prospective service users must be experiencing two of the noted barriers to employment.  The Apex Mentor will work with each person and agree an action plan, reviewed at regular intervals, created together to address any barriers while building on the individual's strengths and skills.  They will support each person to achieve specific milestones to ensure they progress towards full time employment, education, training or accessing other employment support.  Elements Apex may assist with include: benefits requirements (including signing up for Universal Jobmatch); letters of disclosure; registration with health professionals; opening bank accounts; progression into volunteering or work experience; and opportunities to achieve recognised vocational qualifications such as a Construction Skills Certification Scheme card.
Employability Fund – a group based programme for 16-17 year olds on Stage 2 of the employability pipeline.  This course delivers the SCQF ASDAN qualification at level 3 and is worth a minimum of 18 credit points for the participant.  Alongside the qualification Apex work to remove any barriers which may stop the participant moving on to employment, further education or training.  Referrals are made by Skills Development Scotland and local authority.
While these core services are highly intensive and focused on positive outcomes for individuals Apex have evolved their provision to provide additional support as they became aware of emerging or unmet need.  These services (and their main food activities the soup kitchen and food bank explained below) extends their reach within the community beyond their normal core service user base.  This has benefits, in terms of profile and reducing stigma, yet also raises challenges.  These arise particularly due to the reliance on the service from statutory agencies referring people to the food bank, for which Apex receive no direct funding and have to apply annually to grant making bodies to keep the service going.
Moving In – provides home starter packs for people on benefits, low incomes or in crisis. Moving In developed from service users who realised that while Community Care Grants provided funds for larger items, often they didn't have basic household items to set up a tenancy.  Funding from a local housing provider helped them develop this and provide essential items such as a kettle.  This service has now developed to be open to anyone above with referrals made from housing providers and other agencies or self-referral.  The home start packs can contain bedding, towels, mugs, pots, cutlery and crockery. The goods are a mixture of new and second hand. Apex rely on donations from members of the public and also fundraise to buy goods. They can also give toiletries, toys and clothes for interviews or other important life events.  The soup kitchen and food bank are also part of the Moving In service.
Charity Shop – Apex also run a charity shop out of their premises offering a range of items donated by members of the public.  This has become increasingly popular and is used by members of the public who have not been involved with Apex before. Open every day, it is run by staff and a small group of volunteers.  The shop is also a useful contact point for highlighting other Apex services and their food activities below.
What food activities are Apex involved in?
Apex Stranraer have been using food activity to support service users for over 16 years, this has grown and evolved quite organically to meet emerging needs.  Now most of their food activities are open to the whole community, though those who volunteer with Apex are mainly current or previous service users.  The development of their food activities are linked to wider changes and developments in their service provision, hence as well as describing their current food activity we will illustrate how their food activities emerged and changed over time.
Initially their food work involved supporting service users to go shopping, using vouchers funded by a local church. In practice staff went with service users to a local shop, helped them choose produce up to a value of £10 and the church paid the shop directly.  The support was part of ongoing work with individuals and not advertised, however, as this continued over a number of years other service providers became aware of it by word of mouth.  Over time Apex secured some funds to run a literacy lunch, where individuals could get some tutoring and assistance with literacy with some lunch and social interaction.  This expanded their involvement in food activity.
Benefits changes and rising need led Apex to consider whether or not to develop a food bank, and with the support/encouragement of a local church they became a Trussel Trust franchisee.  With a grant from the Big Lottery Support and Connect Fund they were able to further develop this and grow the service to include a charity shop.  As with other Trussel Trust food banks the service provides food parcels to people in crisis, due to benefit delays, homelessness and low income using a voucher system. Vouchers are supplied to relevant agencies, for example CAB and Social Work. Apex also provides relevant information and any signposting where necessary to those who access the service and may need further assistance.  Apex can also advise people on how to use the food and store it.  The food bank operates during normal office hours, though during the Christmas holidays emergency parcels are provided to local social work for distribution.  Demand for the food bank is high with 550 parcels given out in 2018-19 and the trend in 2019-20 suggesting approximately 750 may be provided.  In line with Trussel Trust national research, found here , the main reason for needing to use the Food Bank is issues with Universal Credit, with over half their referrals coming from statutory services, including a large proportion from Jobcentre Plus.
Apex are members of the Glasgow and West of Scotland Fareshare and Fareshare Go (involving produce from their local Tesco and Lidl).  There are four members of Fareshare in Stranraer and produce is delivered to another local member on a weekly basis.  The Unpaid Work Team pick up and deliver produce to Apex.  This produce is used in their other activities, for example, the soup kitchen, food parcels, any cooking activities they run and some produce is shared with the Unpaid Work Team who can distribute it, store or freeze it as required.  For example, the unpaid work team can pass on cuppa soups to individuals so they can make up a flask of soup to have something hot in the middle of the day as they undertake group placements in the community.   Alongside Fareshare Apex also gets donations of fresh produce from a local farm, on average, this amounts to one box of produce a week.   Fareshare and other donated food is also available in the office for anyone to take, for example bread and eggs.
Apex started to run a weekly soup club , ie soup kitchen, when they received A BIG Lottery Fund Support and Connect grant.  This is now held every Tuesday and Thursday and coincides with the deliveries from Fareshare on a Thursday.  On average there are 15- 20 people who attend each week though the participants may vary, with some only coming once a month.  Some of the attendees are very vulnerable, including those in recovery from addiction.  Attendees include members of the wider community, Apex staff (including senior staff visiting the unit) as well as current or previous service users.  Colleagues from partner agencies may join the lunch to make informal links or discuss particular issues, for example, CAB or NHS Health Promotion staff.  Those who use the charity shop or food bank are told about the soup kitchen as another way to ensure people get access to at least one hot meal a week.  As the soup kitchen is held at the Apex premises, attendees are also able to pick up Fareshare or donated produce.  REHIS qualified staff run the soup club with the help of a few volunteers, though from time to time catering students at Dumfries and Galloway College donate an urn of soup.  Apex have grown a positive relationship with the College over the last two years.  This developed from a Princes Trust programme in which there was a requirement to help another charity, where Apex was suggested as a potential partner.  This led to the College taking over the running of the Christmas lunch for club attendees, preparing and hosting the event at the College, this has now happened twice.  Beyond this College staff have taken some young service users (i.e. Employability Fund users) on a tour of the College, a link which they hope to build on.  This fairly modest act can go a surprisingly long way in dispelling service users' misperceptions or fears about going on to College.
Reflecting their person centred approach from time to time Apex may run cooking activities for their service users.  These are run in their kitchen and office base using individual cooking rings depending on the numbers involved.  The food cooked will usually come from Fareshare so the recipes used and meals made will vary, though typically these may include pasta with a sauce or simple soups.  Through access to Individual Training Accounts Apex can support service users to do REHIS and other courses.
Depending on service users' needs Apex may support people to take part in a local Incredible Edibles gardening project at Galloway Community Hospital.  This involvement is therefore fairly fluid and again reflects their commitment to tailor support to suit the individual, for example, in terms of capacity, interest or CPO requirements.  More information on Incredible Edibles can be found here .
What contribution does food activity make to Apex's work?
Food activity is not a core part of Apex's work though the role and volume of this has grown, particularly in relation to Food Bank and Fareshare.  Given their food activity evolved from work to meet service user needs to services which are also open to the wider community this also raises the issue of proportionality in exploring and evaluating the contribution of food activities, for example:
Apex's core person centred services have built in evaluation focused around the individual service users journey, using Apex's own "A positive future" tool. Food activities help support these individual journeys, sometimes in quite bespoke ways, e.g. gardening to help complete unpaid work hours or a cooking class to help support life skills or maintaining a tenancy.
Apex also conduct focus groups with core service users to gather further feedback on the quality and impact of the service or any concerns.  A colleague from another service unit facilitates this to offer service users the opportunity to give more open and anonymous responses.
Food Bank and Fareshare have built in output monitoring mechanisms, plus Trussel Trust work with academic researchers to explore evaluation questions such as people's reasons for needing to use the food bank and impact.
The twice a week soup kitchen is a drop-in for anyone in the community which takes a light touch social approach, where a more formal evaluation may be inappropriate beyond a basic satisfaction survey.
To articulate the range of contributions food activity makes to Apex's criminal justice work this narrative will focus most on the focus group feedback from service users and staff observations rather than benefits for the wider community.
Service users are able to complete CPO unpaid work hours through participation in food activities such as helping out with the food bank, Fareshare, gardening or soup kitchen.  Unlike some unpaid work activities these can be seen to have more direct and personal impact on people in their community, so staff perceive that service users get a more immediate sense of doing work that is worthwhile and is needed.  Plus the simple routine provided is important, as one focus group participant said,
"It does give you that bit of structure, even being able to come here twice a week."
Helping with the charity shop (i.e. where the food bank & Fareshare is co-located) or the soup kitchen can also contribute to softer outcomes connected to the persons sense of themselves and their self-worth as one focus group participant explains,
"For someone like myself, it has increased my confidence, these opportunities…..being able to….accomplish something…I feel a bit better about myself as I have been out of work for 20 years."
The fact that some continue to volunteer with these or the charity shop after they have completed their CPO's further suggests that they both enjoy and gain from these experiences.
Service users particularly value the soup kitchen as they articulated at the focus group:
"The soup kitchen for me is a big help… if that wasn't there, for me… 100% I wouldn't eat."

"I'll admit, if I didn't have it (soup kitchen/rock café)….I would be…..I think my addiction would break back in…..even though it's off my own back, I like to come in and help clean…..and if I didn't have that, I'd probably be out offending…."

"The Rock Café is a big part for me and it's something that us as service users do ourselves and kind of run that ourselves…that would be a bad day for me if that went."
Those who participate in ad hoc cooking skills classes gain knowledge and skills contributing to their life skills, however as Apex can access Individual Learning Accounts service users can gain also gain REHIS Food Hygiene and other qualifications to help with moving on to employment or further training.
While much of the above reflects service users feedback, staff perceive additional benefits from the food and charity shop activities, for example: being able to access food if they need it can be an incentive for service users to attend for scheduled activities; it can act as a safety net if they are finding it hard to manage or difficult to ask for support it is a way to start the conversation; or a reason to get out if they are feeling lonely or isolated without having to admit this.  Also being involved in food activities (e.g. either preparing for or clearing up the soup club) gives staff the opportunity for more natural conversations to build a relationship with the person or ask them how they are managing in a less formal way, this could be checking if they made their GP or hospital appointments.  In addition, if service users don't turn up when expected it offers a different way to ask about this in the context of helping at the charity shop or soup kitchen.
During the focus group discussion service users made some more general comments about the whole range of Apex services, including food activities, which speak to how much they value the social aspects and the sense of welcome they receive from Apex staff.  These are also perhaps indicative of the experience for wider community members in accessing Apex's food activities which could affect their perception of criminal justice services and offenders, service user comments included:
"When you are up at Apex you're not judged, you walk in that front door and you're an equal."

Feel welcome from front desk and staff "they welcome you with open arms, put the kettle on."

"There is no stigma attached…"

"The reason I come here, and I come to Apex a lot, is because of the groups…"

"Everybody in this environment, staff and users…nice…"
 As wider community members access the food activities it could therefore reduce stigma and prejudice towards offenders within the community, though there is no direct evidence to support this. The sheer numbers of those seeking help via food bank and Fareshare illustrate the depth of need within the community and the important role Apex's food activities play in tackling food insecurity.  However this also creates challenges for Apex as this demand increases pressure on staff time, generates issues of storage capacity and needs to be funded.
So while food activities contribute to positive journeys for criminal justice service users their delivery for the wider community generates tensions for the organisation which are perhaps increasingly difficult to resolve.